BIG4 Conway Beach Tourist Park Whitsundays
Conway Beach is a small community located a short 25 minute drive from Airlie Beach in the Whitsundays. Conway Beach is at the mouth of the Proserpine River, an area renowned for great fishing and crabbing.
The park is set on 5 tropical acres and has undergone some major improvements in the last 10 years. Peter & Karyn moved to the Whitundays in 2019. The park was established some 35 years ago for the fishermen.
While the park still attracts the fishermen, they now bring their families. Dad would not be game to go without the kids now that there are so many facilities and activities to keep them busy too. The nomads flock in winter (bookings are recommended) to enjoy the mild winter weather, a spot of fishing and some of the fun activities on offer.
The park has great accommodation and a friendly atmosphere, and owners Peter & Karyn enjoy the opportunity to meet new people and catch up with old mates.
We sell

Fuel, Bait, Ice and alcohol
and also have a Kiosk on site

 Attention:
The new Pool is ready to swim in and NEW Water park is open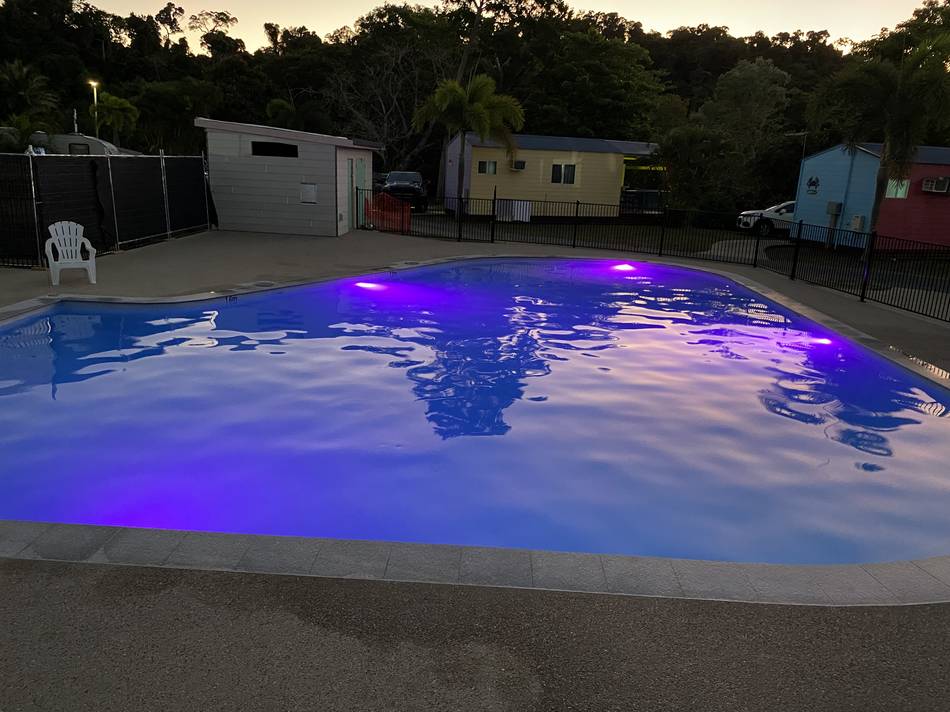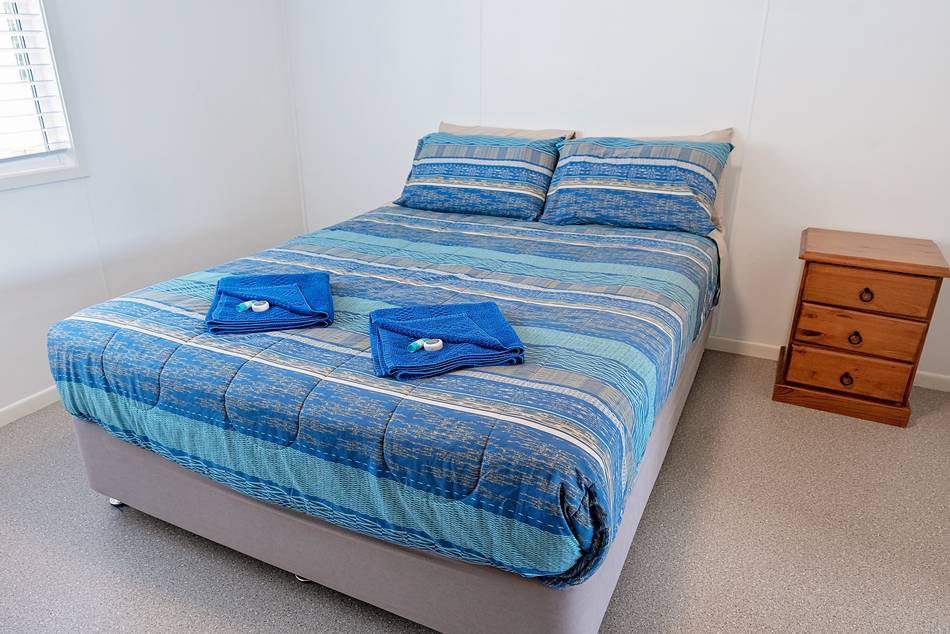 The Marlin sleeps 10 people and has 2 bedrooms with QS beds and another bedroom with 2 sets of triple bunks.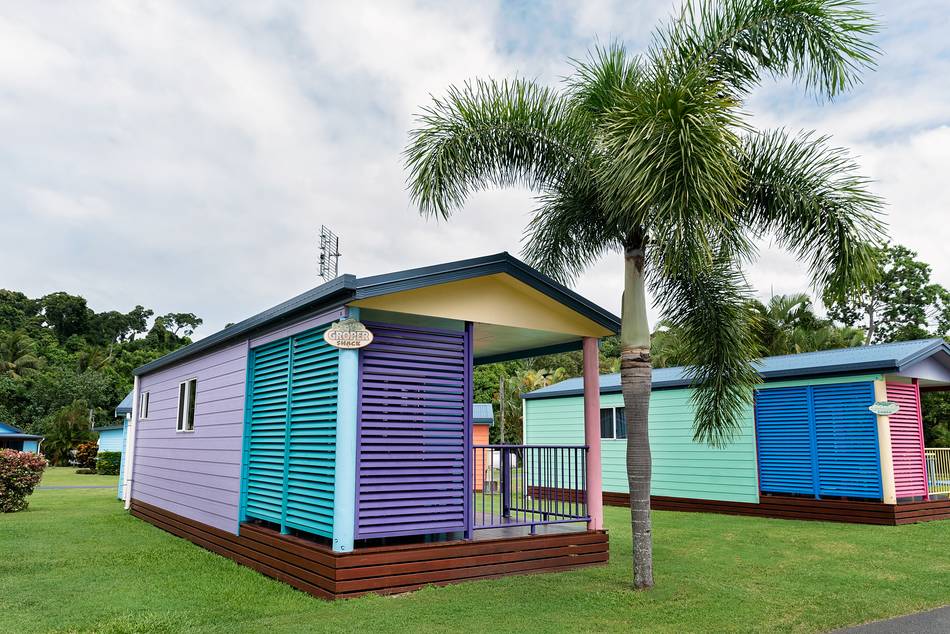 The Deluxe Ensuite Cabins sleep 5.
They have 1 queen bed, 2 single bunks and a trundle.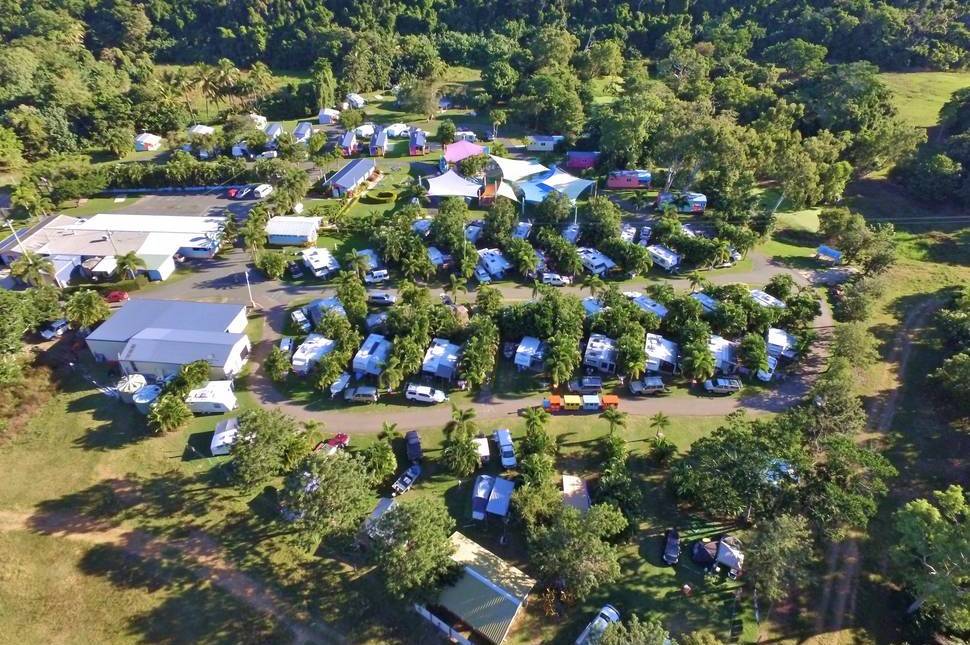 Our traditional powered sites built for caravans have a concrete slab, which is handy for tables and chairs.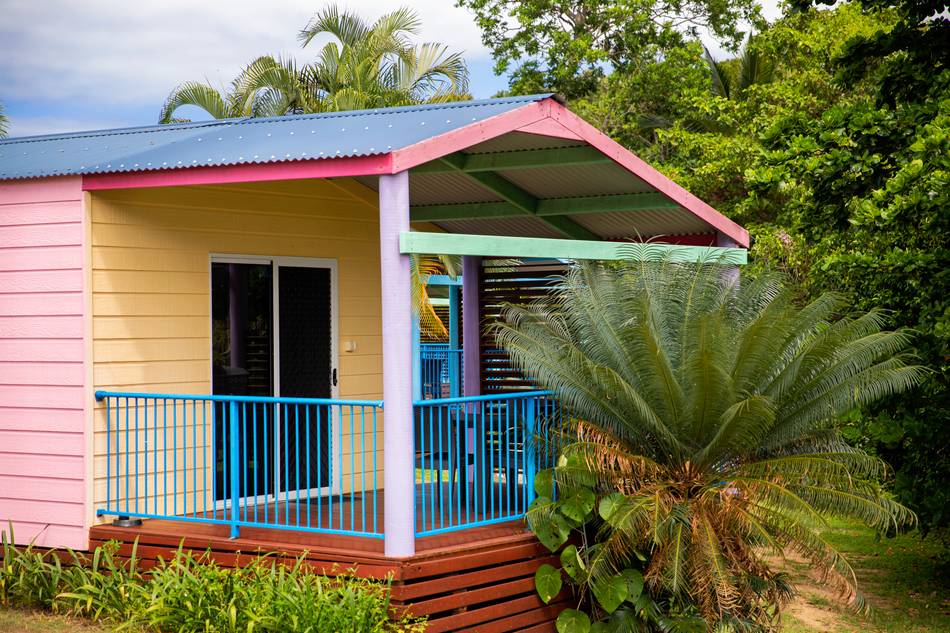 Built for couples, the villas have 1 queen bed with linen, a leather lounge suite and are fully self contained.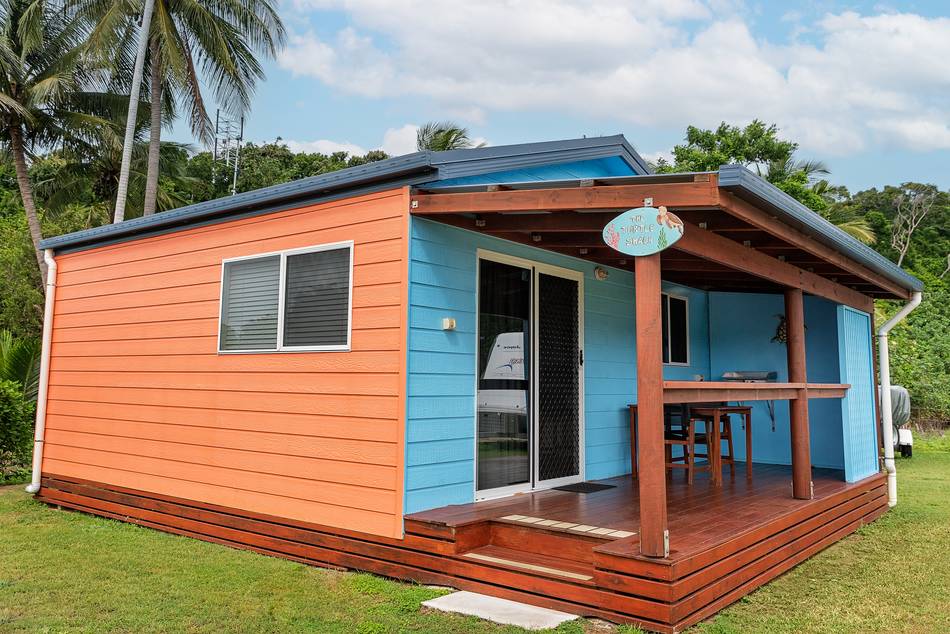 Brand new in 2018, the Deluxe villa has a separate bedroom and a full kitchen, including an oven.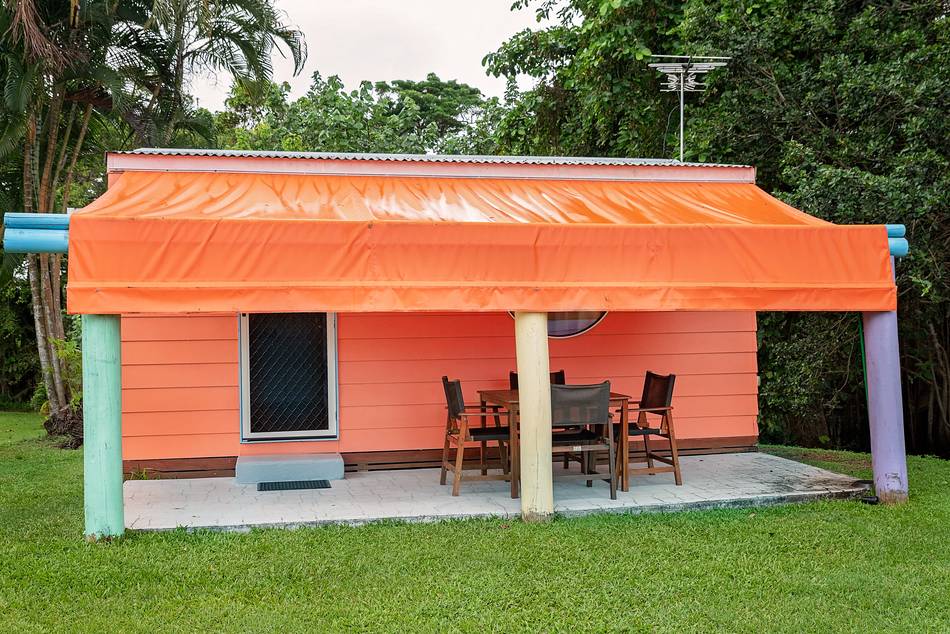 Built for the fishermen, these cabins do not have bathrooms. Sleep 4. 2 x 2 single bunks. Perfect for the fishermen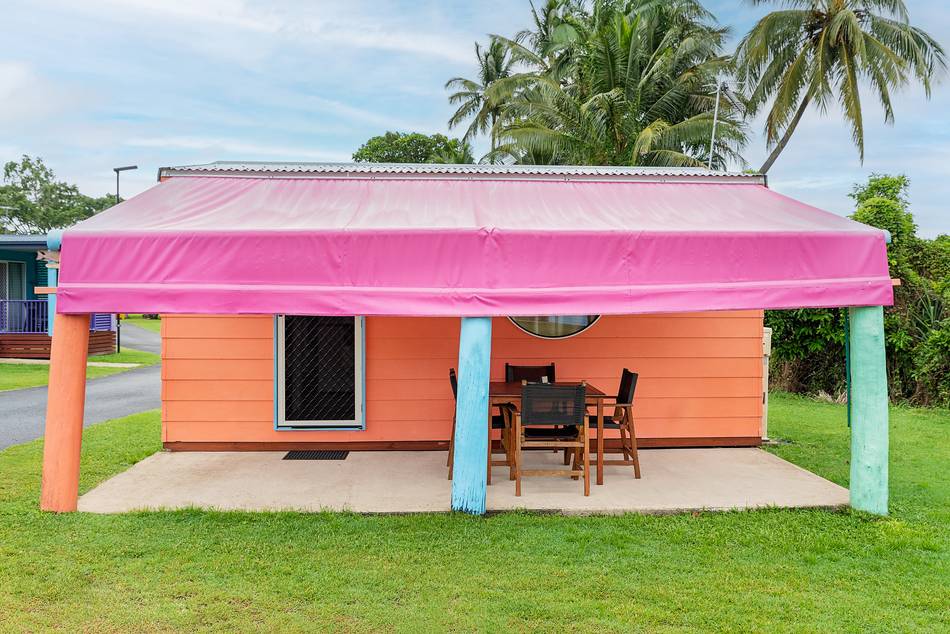 The Standard cabins have a double bed and 2 bunks (sleeps 4).  For the budget conscious who don't mind a short walk to the amenities.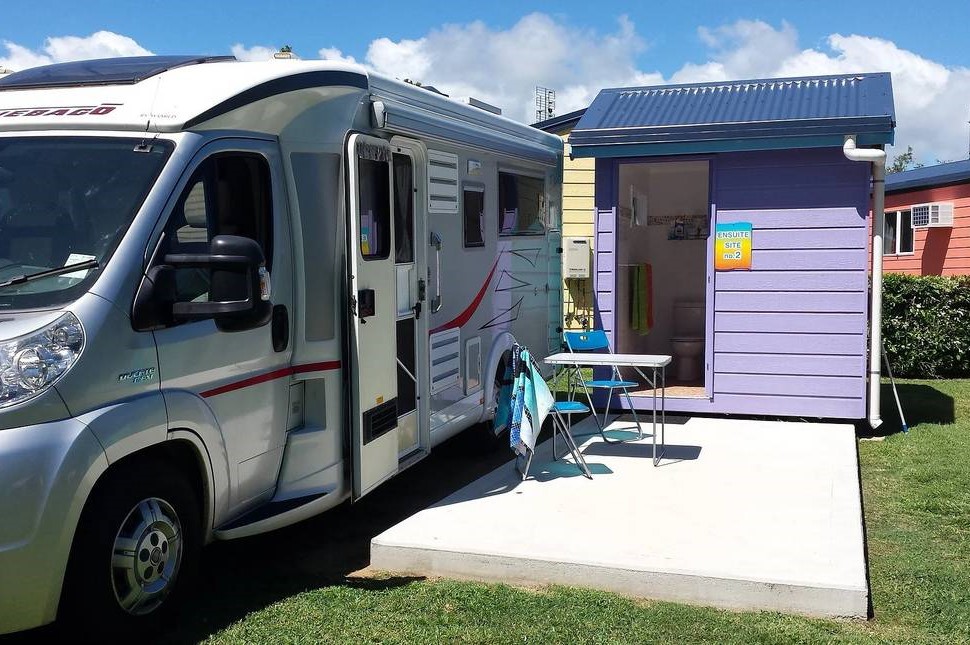 These are a hit with the families & nomads. They have power & a slab and can be used with caravans, small tents & camper trailers.
BIG4 Conway Beach Tourist Park Whitsundays Facilities
Enjoy an icy cold milkshake, spider, coffee, burger or salad in our air conditioned diner. Open 9am – 3pm everyday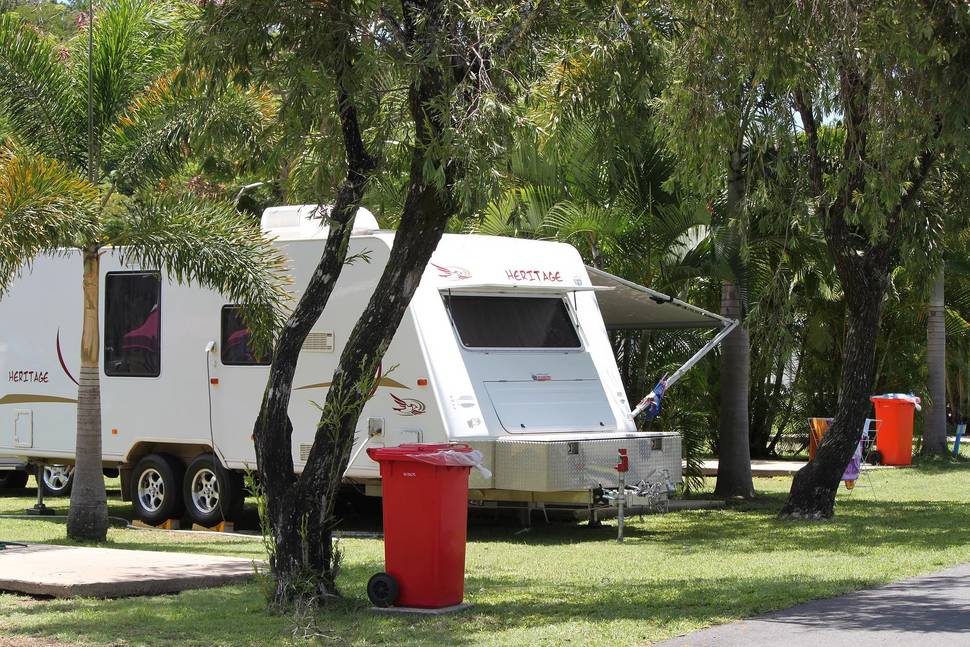 Winter is one of our busiest times of the year. The nomads venture north to our mild winter weather and stay for several months.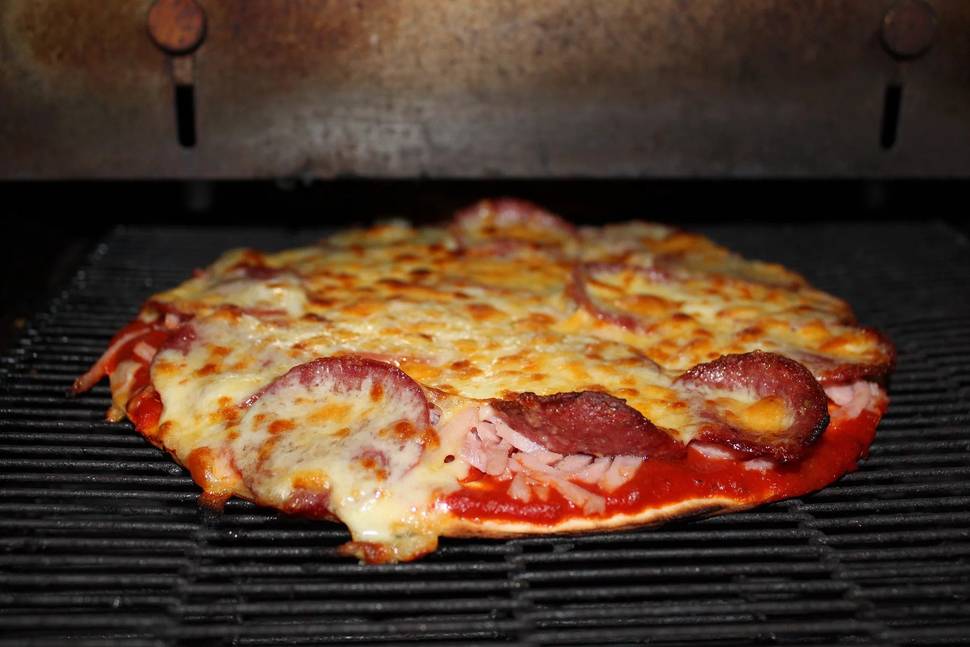 Every Saturday night is Pizza night. We provide the bases and toppings and you put them together just the way you like them.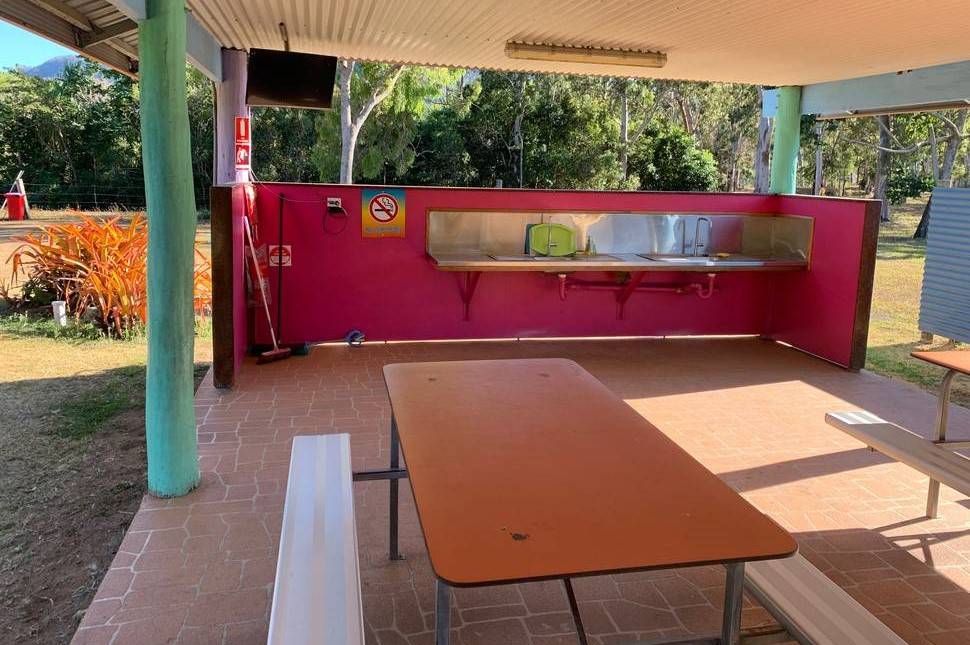 Our camp kitchen is equipped with everything you will need including a fridge, microwave, kettle, toaster, 2 BBQs & a sink for washing up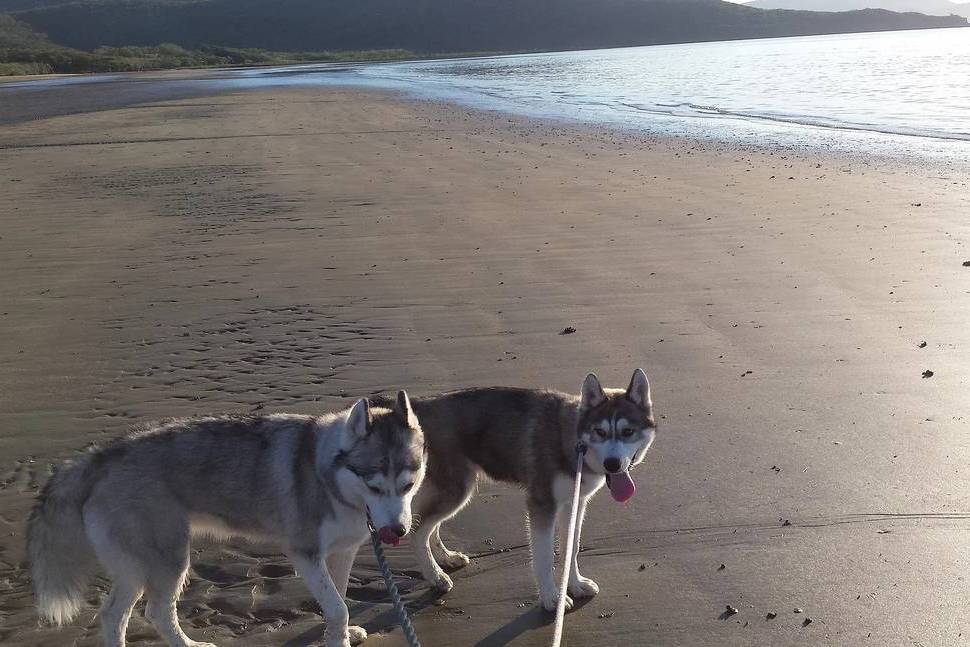 We love dogs, but not everybody does! We have strict rules to ensure all our guests are safe and happy!